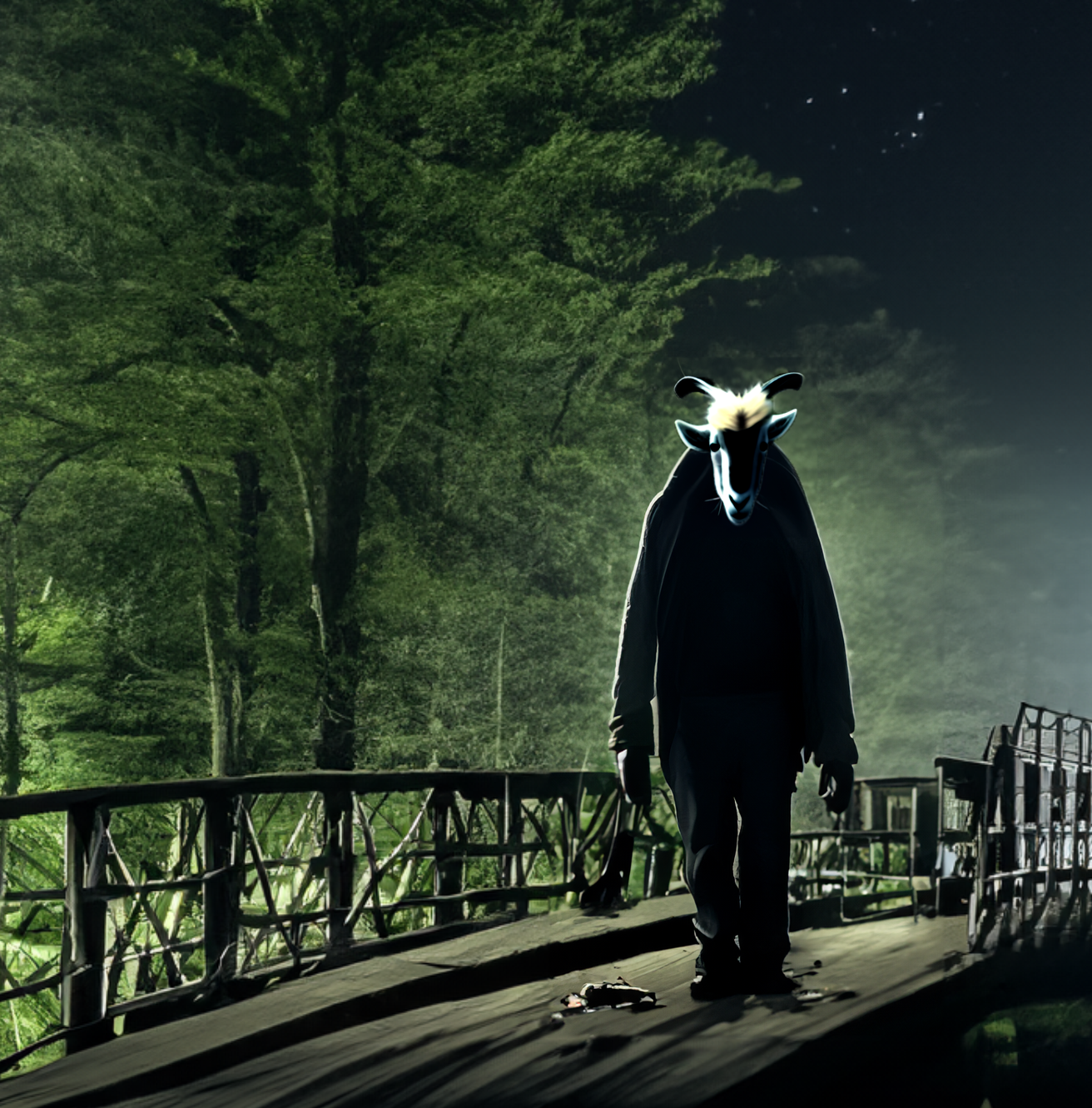 5 Things You May Not Know About Goatman's Bridge
The tale of Goatman's Bridge is no longer just a local legend; it's a national sensation. Over the last few years, a swarm of paranormal investigators has visited the bridge to conduct investigations and experience the atmosphere for themselves. While most people may know the origin story and the ritual to summon the Goatman, there are many details about Goatman's Bridge that aren't as well known. Here are five things you may not know about Goatman's Bridge:
The name "Old Alton Bridge" derives from an abandoned town
The town of Alton became a ghost town when Denton was proclaimed as the official county seat, leading many to subsequently move to Denton. Denton quickly became a boom-town, with the population skyrocketing to around a thousand in no time. Many businesses in Alton closed their doors, and in 1859, the post office closed forever, solidifying Alton's status as a ghost town.
Goatman's Bridge was in use until 2001
For decades, Goatman's Bridge remained consistently in use, just as it had been in the 1880s. However, this changed in 2001 when vehicle traffic was redirected to an adjacent, more contemporary concrete-and-steel bridge. This change was implemented to address a glaring problem that had arisen when the bridge transitioned from carrying horses to carrying cars. Before the new bridge, drivers had to signal with their horns before crossing the single-lane bridge, as there was room for only one vehicle to pass at a time. The newly improved bridge solved this problem and straightened out a sharp curve on both sides of the creek.
A Second Haunting
While the Goatman takes center stage in the legend of "Goatman's Bridge," many people don't realize that there is another spectral legend associated with the same location. It is said that there is a ghost of a woman looking for her child and can be seen wandering the bridge.
A Tragic Past
The most popular origin story attributes Oscar Washburn as the Goatman on the bridge. In the story, Washburn is a goat farmer who is lynched by the KKK and becomes a vengeful spirit. Although there is no official record of Washburn, historians do believe that lynchings did take place in that area and time. Whether or not Washburn existed, Goatman's Bridge symbolizes a dark time in Texas history.
The Goatman isn't the scariest thing about the bridge
There have been several reports of cultist rituals taking place in the woods near the bridge, with many of these rituals involving animal sacrifices. Pet stores in the area are said to have stopped selling cats because of the large number that end up dead near the bridge.