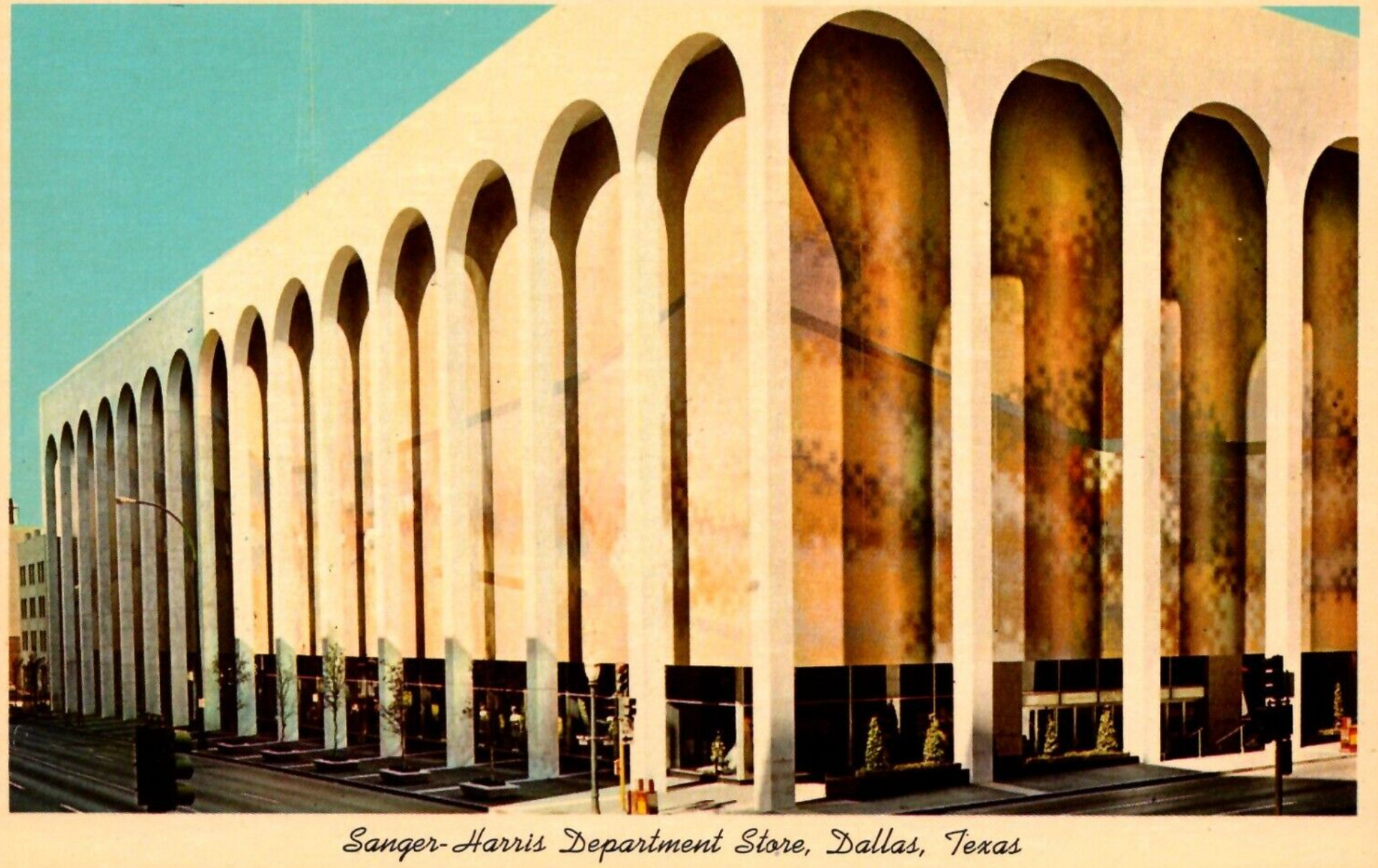 Sanger-Harris: Remembering Dallas' Dying Aesthetic
For nearly half a century, stunning and grand mosaics adorned various locations throughout the Metroplex. Whether you were at a mall or in the heart of downtown, the Sanger-Harris designs were unmistakable. Each mosaic was unique, yet they all shared a similar aesthetic—beautiful pixelated abstracts that could rival the "Jazz" disposable cups in appeal. Vibrant and captivating, these mosaics added color and character to numerous walls across Dallas.
These mosaics initially served as exterior decor for Sanger-Harris department stores. When Sanger-Harris ceased operations in the late 1980s, the mosaics remained, gradually becoming icons for malls throughout Dallas rather than just the individual stores. Malls like Collin Creek, Six Flags Mall, Town East, and Red Bird showcased these stunning mosaics, but the most renowned of them all was situated at Valley View Mall.
Despite its widespread appreciation and pleas for preservation, the Valley View mosaic met its end, demolished first followed by the entire mall in 2023. Now, only a handful of these mosaics remain, and with the loss of Valley View, the chances of preserving any others look slim.  Let's explore some of the mosaics that shaped half a century in the Metroplex.
Collin Creek Mall - Plano
Collin Creek Mall closed its doors on July 31, 2019.  It was demolished along with the mosaic later that year.  The lot is planning to be used for residences and walkable businesses.
Six Flags Mall - Arlington
The Six Flags Mall closed in 2016, but the mall had been declining since 2002 after two major department stores shut down.  The mall was demolished to make room for an industrial park.
Hulen Mall - Fort Worth
Hulen Mall is still alive and kicking.  Hulen has a few Sanger-Harris mosaics, so check it out while you can.
Red Bird Mall - Dallas
Now called "The Shops at RedBird", the mall has seen a bit of a revitalization over the last few years.  The site has expanded to include more outdoor shopping space and plans to become a mixed-use neighborhood.  The mosaic is still there, which is nice because it looks similar to the old Valley View mosaic.
The Valley View mosaic was one of the most popular out of the bunch, forcing conversations about preservation of all Sanger-Harris mosaics before it was ultimately demolished. You can find beautiful close-up images at https://matthewtrader.com.
Sanger-Harris Building - Dallas
Sanger-Harris had a beautiful stand-alone store in downtown Dallas.  It was opened in 1965, but closed in 1990.  The building is currently the DART headquarters.  The mosaic is long gone and replaced with a brick wall.
These mosaics may be vanishing before our eyes, but at least they made plenty of memories for those who lived in Dallas.  Of course, we could also just laugh and smile through the pain.